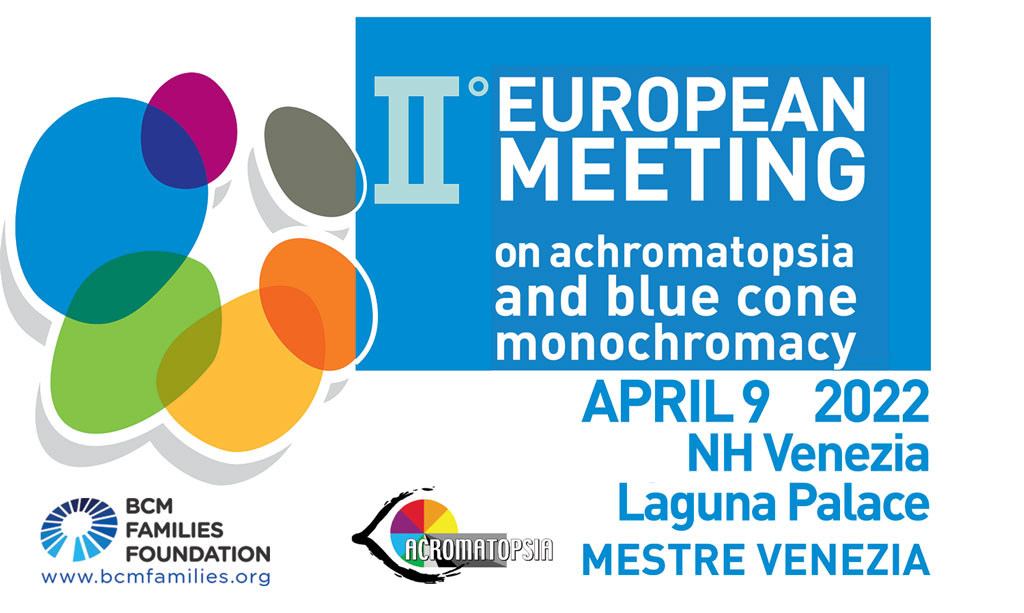 Associazione Acromati Italiani and BCM Families Foundation is pleased to invite you to the second European Meeting on Achromatopsia and Blue Cone Monochromacy which will take place on April 9, 2022 in Mestre NHVenezia Laguna Palace, via Ancona 2, Mestre Venezia.
To participate in the Meeting it is necessary to register and no participation fee is required.
Click here for registration
The NH Venezia Laguna Palace hotel is an hotel in Venice-Mestre. The hotel enjoys a great location 5 minutes from the Mestre train station, and is just 10-minute by car or by bus from the city's historical center.
10 minutes from historical Venice's sights by car or by bus
5 minutes from the train station
15-minute drive from Marco Polo Airport